GROWING OUR FUTURE WORKSHOP SERIES
APRIL 6-APRIL 9, 2022
Dive into all things leadership, agriculture, advocacy, education, and growth by learning from the experts themselves. 
In the Growing Our Future Workshop Series, top convention sponsors and Idaho agriculture companies have come together to share with YOU insights and information about their company and industry. 
During the 2022 Idaho FFA State Convention, you will have the opportunity to visit Career Fair Booths and participate in the Scavenger Hunt.  
TO WIN: speak with our sponsors, complete the online scavenger hunt questions for each day, and you will be entered to win some great prizes!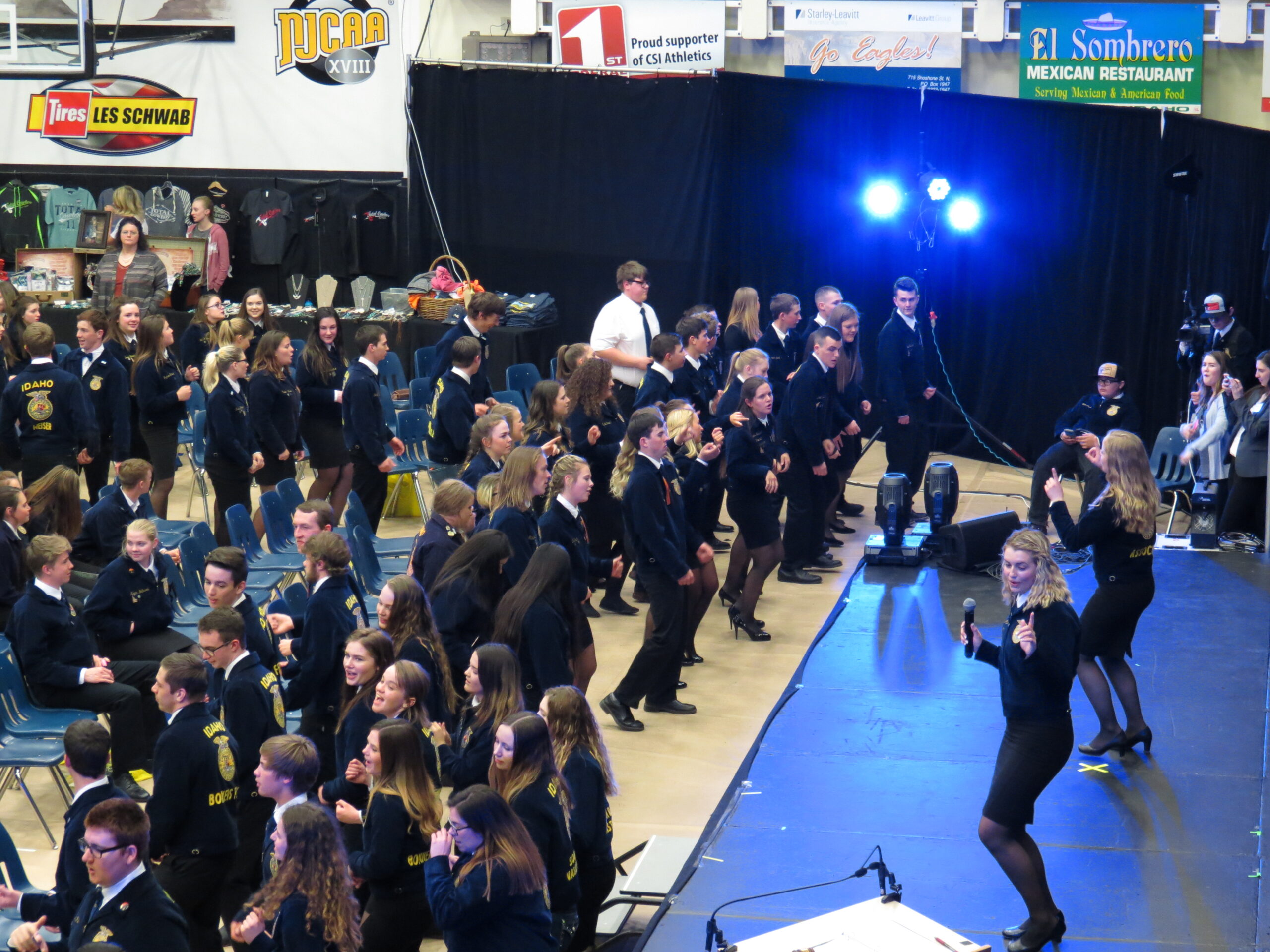 Our sponsors are ensuring Idaho FFA members have an incredible experience during the 2022 Idaho FFA State Convention.
2022 state convention Sponsors
IDAHO FFA ALUMNI & SUPPORTERS
IDAHO ALFALFA & CLOVER SEED COMMISSION
IDAHO HONEY INDUSTRY ASSOCIATION, INC.
IDAHO ONION GROWERS' ASSOCIATION
NEZPERCE PRAIRIE GRASS GROWERS
FOOD PRODUCERS OF IDAHO, INC.
IDAHO HAY & FORAGE ASSOCIATION, INC.
LEADERSHIP IDAHO AGRICULTURE
IDAHO RANGELAND RESOURCES COMMISSION
IDAHO NOXIOUS WEED CONTROL ASSOCIATION, INC.
Contact
To learn more about the Idaho FFA Foundation and how you can become involved, please contact:
Marcia Jedry CAE, Executive Director
Phone
Email
Address
Mailing Address: P.O. Box 827, Star, ID 83669